11th August 2021 By H&T Presspart
H&T Presspart take delivery of a new automated manufacturing cell equipment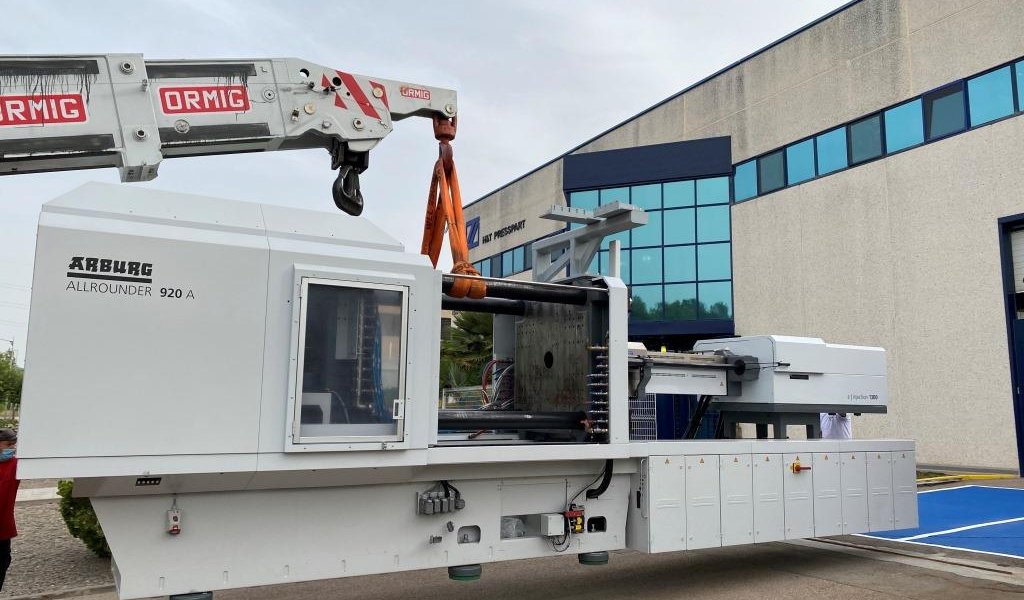 H&T Presspart Tarragona is pleased to announce the delivery of our latest equipment for the production of high precision diagnostic cards for our customer, a recognized worldwide leader in transfusion medicine.
The automated cell consists of a high precision fast cycle mould running in a full electrical injection molding machine (IMM) and a state-of-the-art automated cell for parts handling, high precision automatic vision controls (dimensional measurement with statistical process control and cosmetic inspection) and a smooth "operator-handling-free" complex and compact packaging operation. This automated cell operates in an ISO8 cleanroom and delivers the labelled and packed product according to our customer packaging specifications.
The engineering of this cell, following GAMPs and combining different world class technologies, is the result of a joint effort from H&T Presspart's New Product Development and Industrialization team (NPDC) and our business partners Fostag, Arburg and Mitec.
This is a major step for H&T Presspart and our customer, with this cell producing their highest output ever, in a reduced space and with the highest quality standards.
As a contract manufacturing organisation this new manufacturing cell once again highlights how H&T Presspart partners with our customers to help them deploying their strategy, successfully developing and industrializing their medical devices and high precision components in very competitive landscapes and also in regulated markets.