15th agosto 2023 By H&T Presspart
H&T Presspart break ground for new dose counter manufacturing line
H&T Presspart's site in Marsberg, Germany, held a ground breaking event on Friday 11th August, for their new dose counter manufacturing line facility. This follows on from the announcement last month that H&T Presspart will manufacture Kindeva Drug Delivery's dose counters and dose indicators under license for Chiesi Group for their pressurised metered-dose inhaler (pMDI) portfolio.
Around 100 employees attended the ceremony, where the site Managing Directors gave an update on the sites current performance followed by an overview of the new dose counter line project plan. Employees were then invited to a BBQ after the presentation.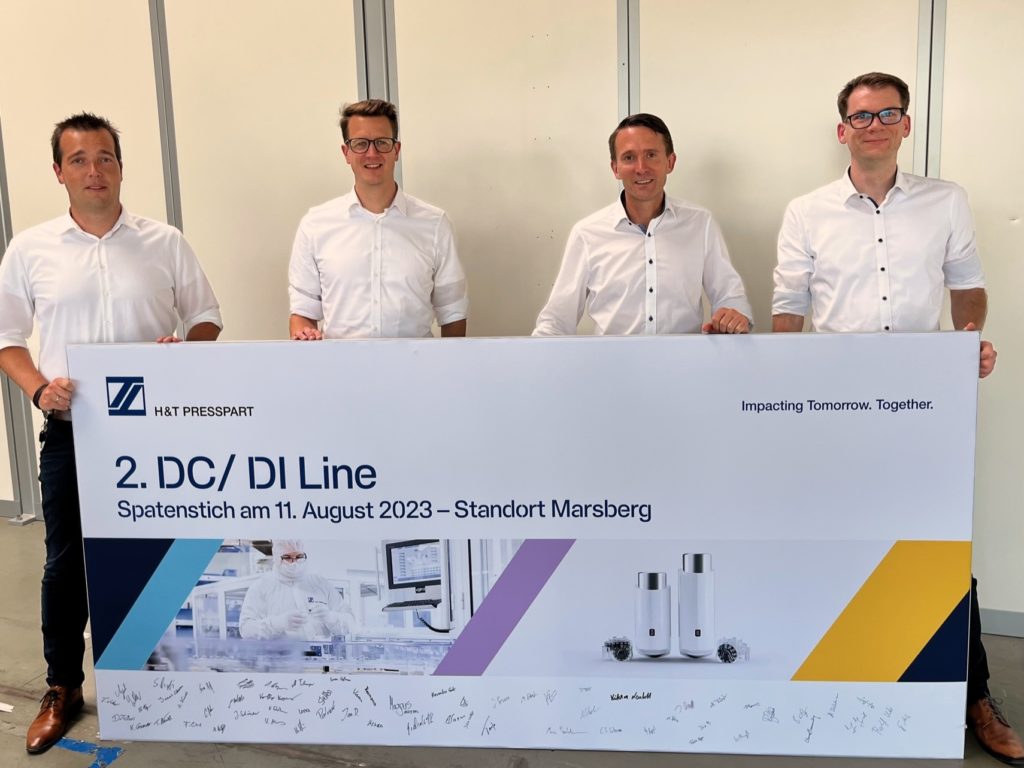 This multi-million-euro investment at the Marsberg site will create 550m2 of cleanroom space, as well as 27 new jobs for the local community, and manufacture dose counter (DC) and dose indicator (DI) devices. Chiesi Group will use dose counters produced on the line for their innovative carbon minimal pMDI portfolio, which uses a low Global Warming Potential (GWP) propellant to minimize the climate impact of the inhalers.
View the full Press release on H&T Presspart, Kindeva Drug Delivery and Chiesi Groups strategic partnership announcement here.