8th noviembre 2017
H&T Presspart Invest in the future of respiratory drug delivery component manufacturing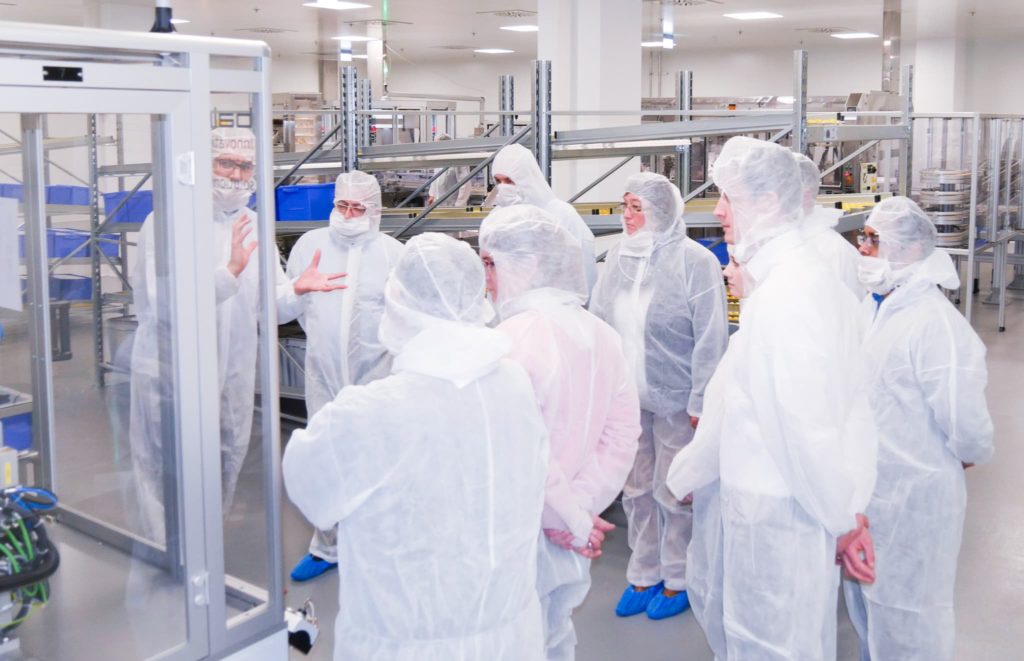 H&T Presspart open state-of-the-art MDI dose counter manufacturing facility
H&T Presspart's manufacturing site in Marsberg, Germany has officially opened its new state-of-the-art manufacturing facility which will produce under license the 3M dose counter and dose indicator for metered-dose inhalers.
Customers, suppliers, and employees were invited to the official opening of the new manufacturing line. H&T Presspart Marsberg Managing Director's Andreas Giebel and Tobias Ott hosted the day that included an introductory presentation which was then followed by a tour of the new facility.
As the market leader in the manufacture of metered-dose inhaler (MDI) canisters and MDI actuators, this major investment in the production plant at Marsberg further reinforces H&T Presspart's position as the market leader in the development and manufacture of innovative respiratory drug delivery component technology.
Validation of the dose counter/ dose indication manufacturing line will continue throughout the rest of 2017 with the first commercial volumes being scheduled for production from January 2018. For more information on this development please contact H&T Presspart