28th octubre 2019
New Plasma MDI can manufacturing cell opens at H&T Presspart Blackburn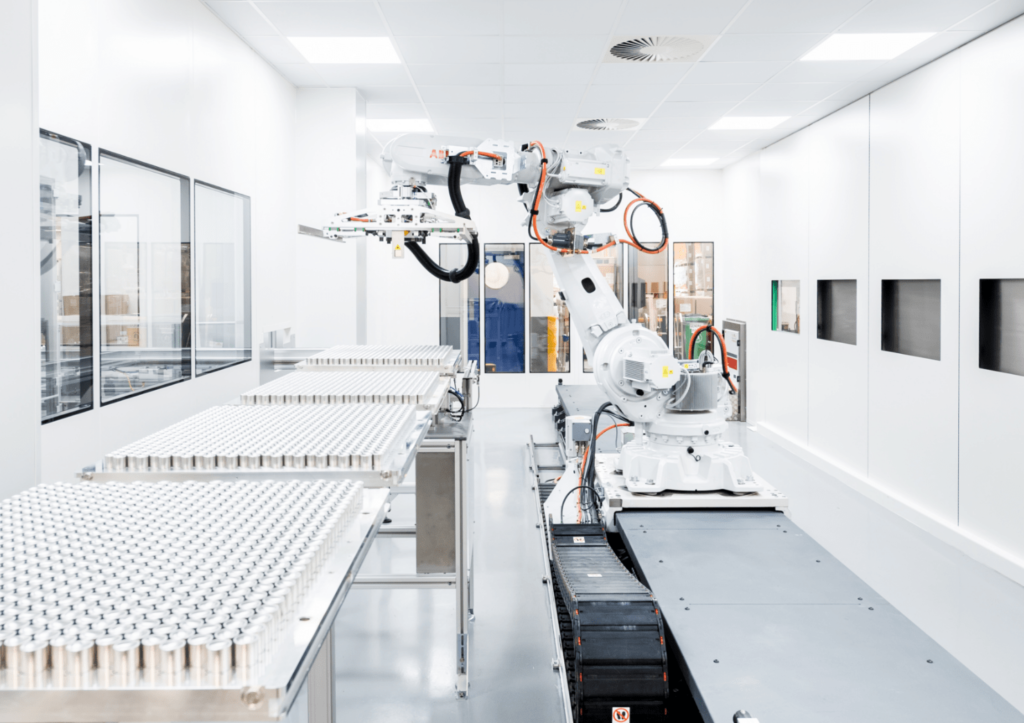 H&T Presspart is pleased to announce the opening of the new Plasma MDI canister manufacturing facility at our UK site in Blackburn.
The multi-million pound investment saw the creation of a purpose built cleanroom for the plasma manufacturing facility, as well as a completely automated manufacturing process including jig-filling, robotic can loading, and new plasma manufacturing pods.
Tony Cross, Managing Director at H&T Presspart Blackburn, commented 'This major investment will allow us to meet the increasing market needs for our Plasma MDI cans. The technology also helps us support our customers in improving patients' lives whilst maintaining our position within the global market. I would like to thank everyone involved in the project'
H&T Presspart's patent protected plasma process- manufactured under license from Portal Medical Ltd – treats the internal surfaces of an MDI canister and ensures there is no drug adhesion to the internal canister wall from the active drug content. This solves a problem present in many other MDI cans and ensures the patient gets the correct dosage from their inhaler.
Another advantage of the plasma process is that it improves the surface energy performance of an MDI canister, which enhances drug stability in formulations where interactions with the aluminium substrate can lead to product degradation and reduced shelf life.
Plasma is a future-proofed technology as it uses standard high-purity industrial gases. The technology is also environmentally friendly and produces no harmful waste products compared to other coating technologies.
Visit our plasma technology page for more information.