Better drug delivery, through stronger partnerships
Every day, our drug delivery devices allow millions of people to live healthier, more fulfilling lives. Working together with global pharmaceutical customers in long-term partnerships, our drug delivery devices have earned an outstanding reputation for quality you can rely on.
From standard components to bespoke devices, we offer over 50-years of insight, experience, and unrivalled customer care.
Multi-component Devices
Innovation in Pharma and Biotech is advancing at a fast pace. The growth in new modalities including biologics and other advanced treatments provides new opportunities to target unmet needs of patients. Drug delivery is changing.
Whether you are starting with an early-stage idea or concept or you already have a qualified prototype our capabilities range from design, development and prototyping to piloting and industrialization of complex drug delivery devices.
Our team will support you in every step of the process to deliver high quality drug delivery solutions that patients can trust. Our teams are also working hard behind the scenes in developing new technology platforms so we can impact tomorrow together.
Metered-Dose Inhalation
As the partner of choice in inhalation drug delivery and years of experience in delivering solutions for patients to treat conditions such as Asthma and COPD we understand the importance of reliable, high quality drug delivery devices.
Our components, analytical expertise and customer service have long been the reference in the inhalation industry. From our standard range of actuators and dose counting solutions to canisters with novel surface treatment technologies we support you in component selection, in-vitro characterization and offer tailored solutions for complex formulations.
But more, we support you where you are. Locally, all over the globe and are always just around the corner for a quick resolution of any challenge you might have!
Dry Powder Inhalation
Dry Powder Inhalers are widely used to locally deliver medecines to treat patients with conditions such as Asthma and COPD. The most common types of devices are blister, reservoir and capsule-based devices, such as H&T Presspart's PowdAir Plus.
Classic dry powder formulations are carrier-based but the market is evolving towards new particle engineering and powder processing methods. This poses new challenges to the DPI devices to ensure a high lung deposition of the delivered drug.
H&T Presspart has developed its own innovative high performance dry powder technology to answer those market needs and is working in partnership with global Pharma companies to co-develop and industrialise the next generation of DPI devices.
"As a longstanding customer of H&T Presspart we hold our relationship in high regard. From a service perspective Presspart are engaging and there is a willingness and flexibility shown, via a collaborative approach, to meet our needs as a customer."
Commercial and Operations Director, Noveayr Therapeutics
Accelerate your inhalation programmes
With years of experience in bringing to market inhalation drug delivery devices and our standard dose counter platform, we offer a quicker path to market for in-vitro equivalent metered-dose inhalers with dose counters.
We understand the highly complex nature of metered-dose inhalers and interactions between formulations and the device. We combine in-house analytical services, proprietary components and bespoke tooling and labelling solutions to fast-track your programs for even the most complex formulations in highly regulated markets.
We have experience in dealing with the most stringent regulatory bodies such as the FDA or the EMA and our dose counting solutions are approved in a range of global markets including the US.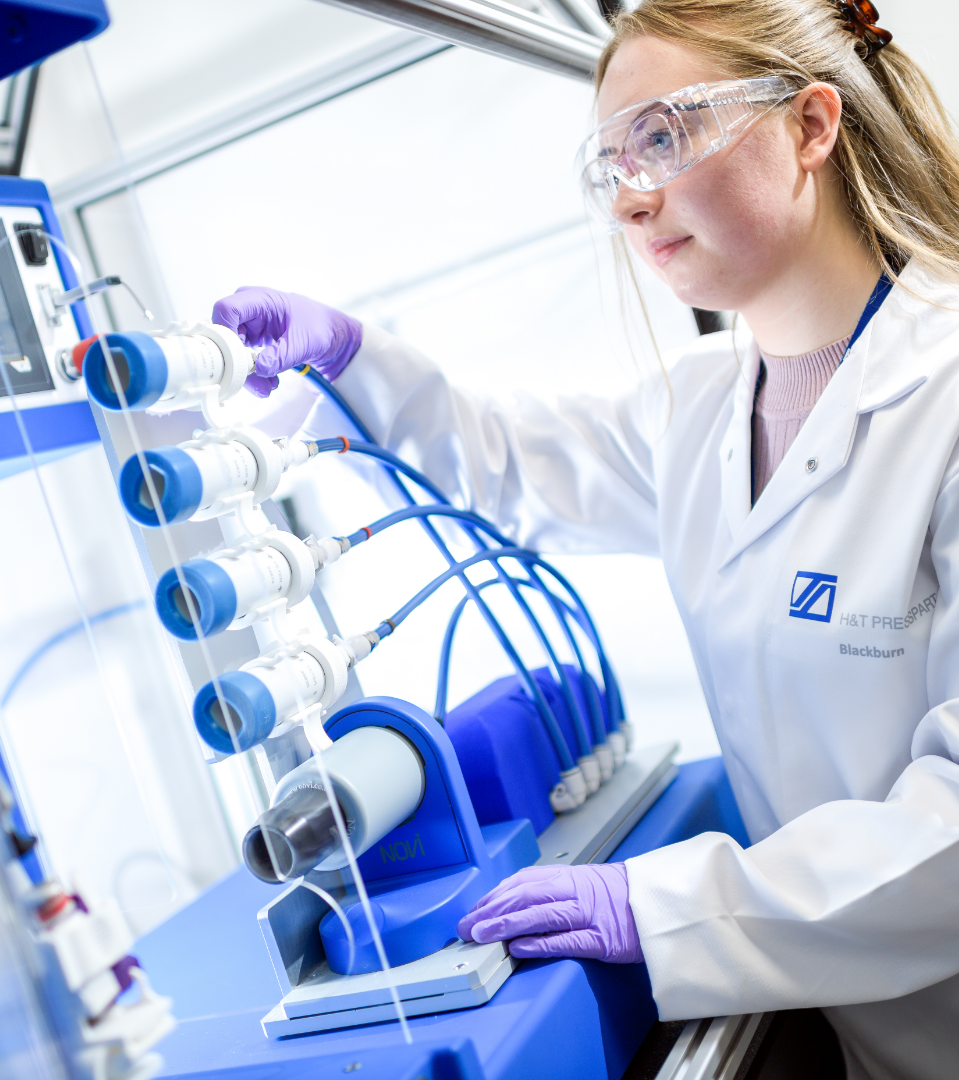 CBD Drug Delivery
Are you looking for a safe and reliable device that will meet all current and future regulatory requirements for the delivery of an inhaled medication?
Our metered-dose inhalers (MDIs) and dispensers have delivered pharmaceutical drugs for decades. With billions of devices being used over the years to improve patients' lives, our devices are tried, tested and trusted when it comes to drug delivery.
MDIs are already fully approved by the FDA and provide the exact amount of drug every time you use them. With over 50 years of experience in Inhalation drug delivery, H&T Presspart is your trusted partner for your next CBD project.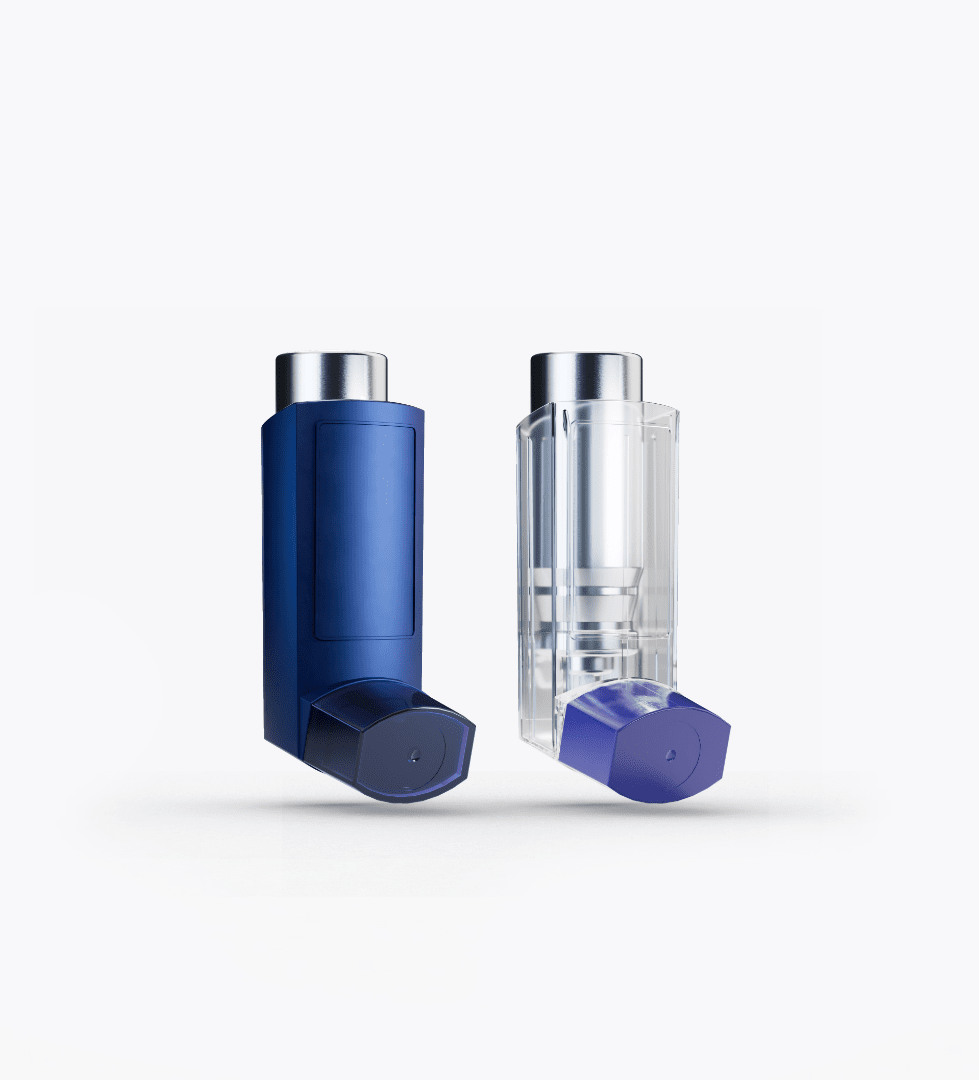 Sustainable Inhalation Devices
With H&T Presspart's low global warming potential (GWP) propellant laboratory facilities we support development programmes of next generation low GWP metered-dose inhalers with both HFA 152a and HFO1234ze propellants.
We can fill trial batches and conduct in-vitro tests to support customers with product development, analytical services and product transfers to these novel propellants.
We are very excited as this facility is crucial in supporting the industry to lower the environmental footprint and future proof inhalation products!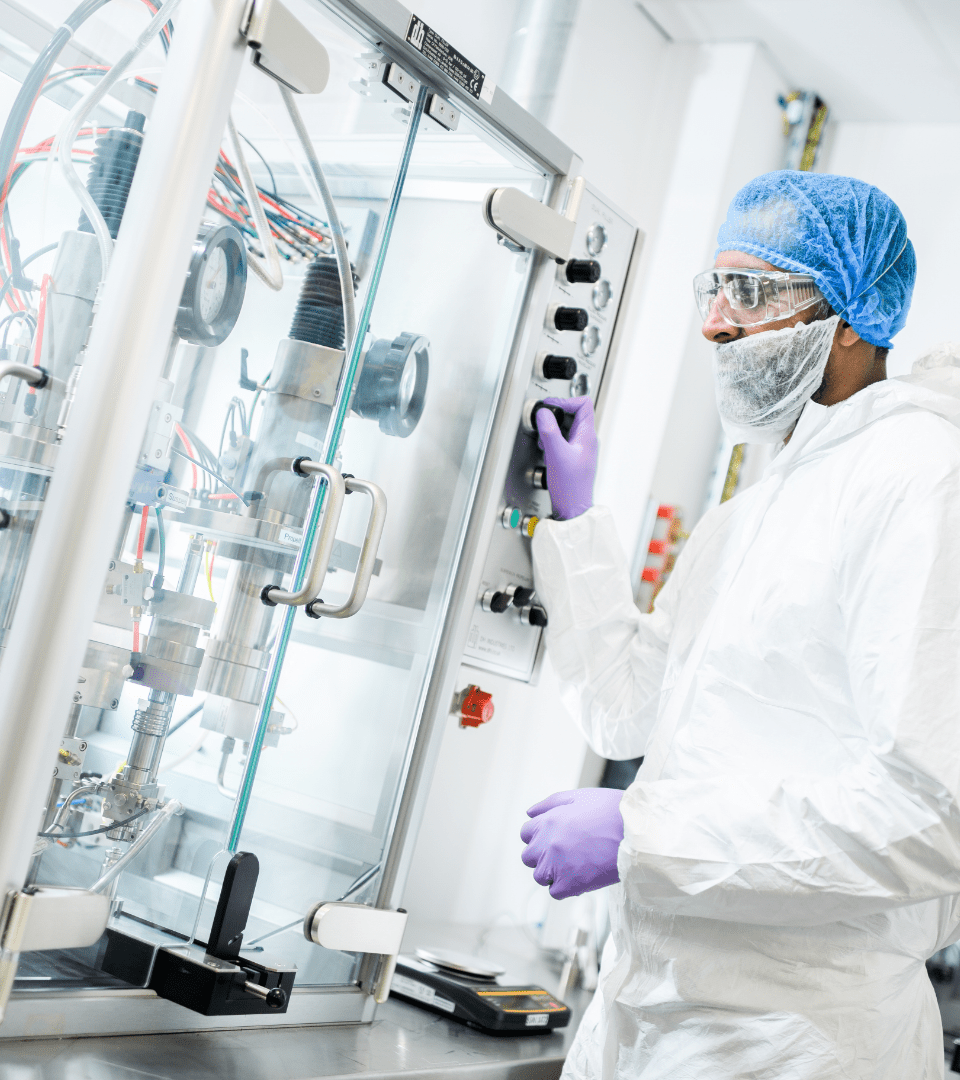 Dispensing Solutions
Accurate and reliable dosing solutions are critical when it comes to delivering medicines to patients via the oral, aural or topical route.
We support your dispensing programs with a combination of our standard components and analytical services to help you choose the best components for your healthcare dispensing needs.
We have invested heavily in state-of the art facilities to manufacture high quality dispensers that patients can trust. Our high-speed lines run in ISO7 and ISO 8 clean rooms and perform fully automated in-line dry-spray-pattern testing – healthcare dispensing at the next level!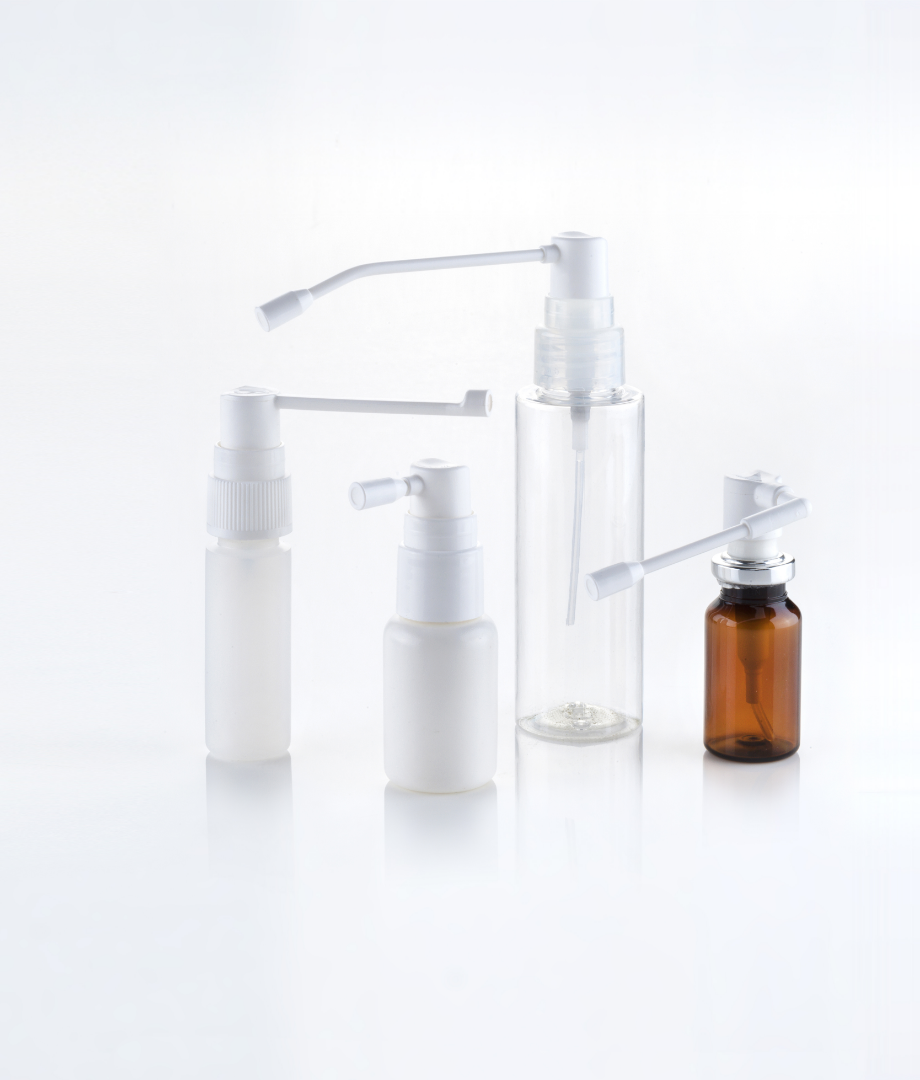 Let's work together
We'd love to hear about your project
Contact Us