Drug Delivery for tomorrow
Our products reach millions of patients every day. This gives us the responsibility and the opportunity to drive ecological and social transformation.
Our vision is to contribute to a world within the planetary boundaries by enabling full circularity in our products. For us, sustainability means further improving our own footprint, and by partnering with our customers and suppliers we strive to create positive impact along the value chain. Our global team is working together to deliver even more innovative, efficient and sustainable solutions.
Sustainability Goals
We have set ambitious goals to integrate ecological and social responsibility into our core business. Our sustainability strategy and goals are based on the Sustainable Development Goals (SDGs) set out by the United Nations in 2015. With the H&T Code of Conduct and the Compliance Guidelines we are covering all of the 17 UN SDGs.
Our main focus will be on four of the UN's SDGs where we evaluate our potential for positive impact as highest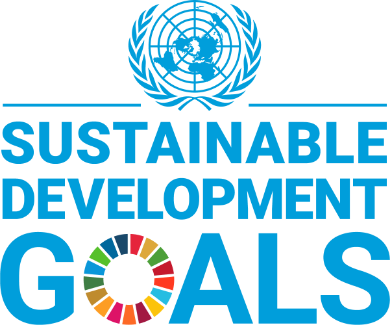 Health and Safety
Ensuring the occupational health and safety of employees in all areas of our business.

Circular Economy
Encouraging the increasing use of secondary resources and establishing appropriate end-of-life processes. Closing material loops minimizes the input of resources and the creation of waste.

GHG Emissions
Reducing direct and indirect greenhouse gas emissions along the entire value chain. Greenhouse gas emissions like CO2 are major contributors to climate change.

Responsible Sourcing
Sourcing raw materials with reduced environmental and social footprint. Ensuring that all materials sourced respect both social standards and the environment.
Our sustainability story
As a responsible manufacturer, we are already reducing the impact our business and supply chain has on the environment. Find out below how H&T Presspart has reduced our carbon footprint by investing in product and process innovations.

Plasma Technology
Sustainable Surface Treatments

Coating treatments for MDI cans, such as anodising and FEP, have a large carbon footprint. H&T Presspart have introduced a more sustainable alternative with our plasma surface treatment technology

Our Plasma technology has a number of sustainable benefits over comparable coating treatments including a much lower energy usage during manufacturing and the use of a thin wall can, which reduces the amount of aluminium by 30% compared to a thick wall can.

The plasma process does not produce any harmful emissions and also removes the need for solvents from the process. In fact, the carbon footprint of a plasma can is 10 times lower than an anodised can.

MDI Can Wash Plants
Reducing our environmental impact through process innovation

As a responsible manufacturer, investing in more sustainable technologies and infrastructure is a key element to H&T Presspart reducing our carbon footprint. One such investment was the multi-million Pound (£) replacement of our MDI can wash plants at our site in Blackburn, UK.

The previous wash plants used a hydrocarbon based solution as well as hundreds of thousands of litres of water a year to wash the cans which comes with a large carbon footprint.

By investing in two new state-of-the-art wash plants, we were able to reduce our carbon footprint by 1,015 tonnes and removed over 100,000 litres of water per year from the manufacturing process. In addition, the disposal of thousands of litres of the hazardous hydrocarbon solution was eliminated from the supply chain.

Raw Material
Working towards a circular economy

With hundreds of millions of MDI cans manufactured every year from aluminium and stainless steel, H&T Presspart has implemented a programme to reduce the impact our raw material has on the environment.

All raw material waste from our manufacturing process is 100% recycled. H&T Presspart continues to work with suppliers to reduce the supply chain carbon footprint further and invests in new technologies and systems to help reduce waste, such as real time quality check systems on our presses which help us to avoid waste by controlling our full process and identifying any potential causes of waste much earlier.
Let's work together
We'd love to hear about your project
Contact Us