31st March 2022 By H&T Presspart
First equipment delivered for new MDI manufacturing facility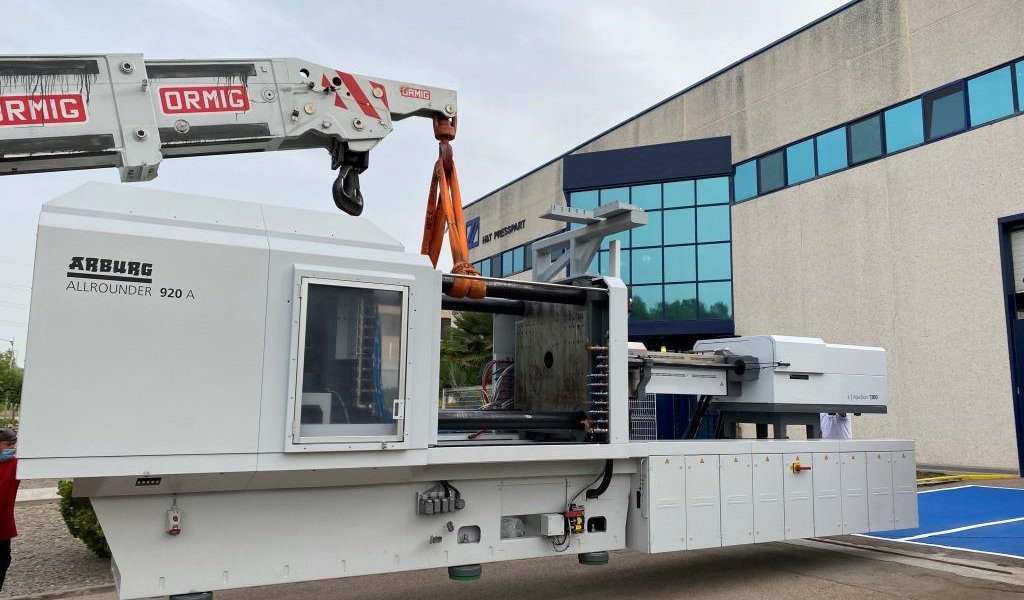 H&T Presspart Tarragona is pleased to announce the delivery of state of the art manufacturing equipment that will form part of our latest manufacturing cell, facilitating the production of a new metered-dose inhaler for a global pharmaceutical company.
The injection moulding machine is part of our latest manufacturing cell which will also include robots with end of arm tooling (EOAT) and final assembly lines. This new MDI device will be manufactured in an ISO 8 cleanroom facility.
This new manufacturing cell is the result of a joint effort from H&T Presspart's New Product Development and Industrialisation team (NPDC), our customer, as well as our manufacturing equipment suppliers.
This is a major step for H&T Presspart and our customer in the development of this MDI product. As a contract manufacturing organisation this new cell highlights how H&T Presspart partners with our customers to help them implement their strategy whilst successfully developing and industrialising their medical devices and high precision components for regulated markets.