25th April 2023 By H&T Presspart
H&T Presspart exhibit at FCE Pharma 2023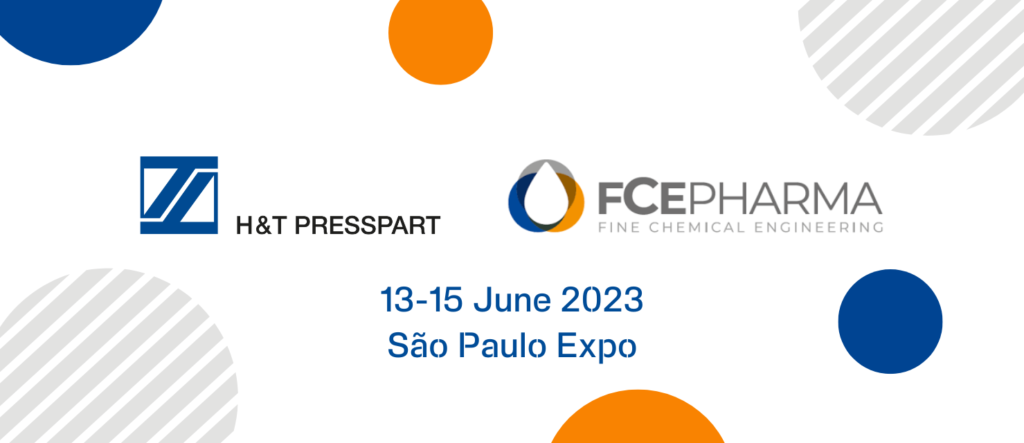 From 13th to 15th June 2023, an International Exhibition of Technology for the Pharmaceutical Industry, FCE Pharma, will open its doors again in Sao Paulo. The event connects the biggest brands in the sector for the segments of industrial automation, contamination and quality control, packaging, machinery and equipment, raw materials, outsourced products, outsourcing and services, transport and logistics. In a single space, participants have the opportunity to find all the solutions for their company, in addition to networking and professional updating through lectures and qualified content.
At FCE Pharma 2023, H&T Presspart will present its full range of products and services. Visitors to the stand will be able to learn more about our design, development and manufacturing capabilities for drug delivery devices as well as about our new brand identity.
We are looking forward to welcoming you at our stand: G140 | Sao Paolo Expo!