9th March 2023 By H&T Presspart
H&T Presspart Launches New Brand Identity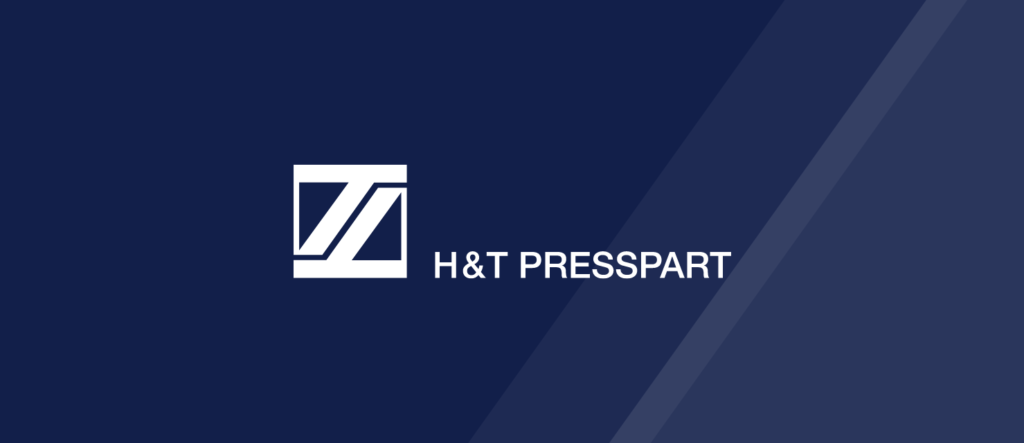 H&T Presspart, a market leading manufacturer of drug delivery devices and components, has today launched an updated brand design to reflect the company's evolution from a component manufacturer to a full-service drug delivery device development and manufacturing specialist.

In the center of the new brand identity is H&T Presspart's new strapline 'Impacting Tomorrow. Together' which emphasizes H&T Presspart's approach to long-term partnerships with customers, and how those can improve the lives of tomorrows patients, together with partners and employees as 1Team.

'The angle' design element has been introduced to represent the focus on the future in a dynamic environment as the company continues to adapt and move forward to serve tomorrow's unmet needs of patients in drug delivery. The new H&T signature font visualises H&T Presspart's capabilities in complex multi-component assemblies.

H&T Presspart brand identity is also becoming more colourful. Whilst primary colours remain the same, new vibrant secondary colours are being added to the colour range to represent the company's agility, diversity, and tailored solutions.

Christian Kraetzig, H&T Presspart President, commented "I am very proud to launch this updated branding for H&T Presspart. As a business we are taking the next step in H&T Presspart's evolution. We continue to leverage our key strengths of long-term partnership and services to our customers as we 'Impact Tomorrow. Together. – With our customers, suppliers, and our employees."

The new H&T Presspart website is now available to view at www.presspart.com. The branding will be rolled out across H&T Presspart's global manufacturing sites in the coming weeks and will be seen throughout 2023 at the conferences and shows the company attends.
About H&T Presspart

H&T Presspart is a market leading manufacturer of drug delivery devices and components with more than 50 years' experience and enjoys a worldwide reputation for competence, quality, and innovation in the pharmaceutical market. H&T Presspart's Technology Center supports our customer's new product developments and strategic initiatives. H&T Presspart has 4 European manufacturing sites in Germany, Spain, Switzerland and the UK and also has sales representation in China, India, the U.S.A. and Uruguay. For more information, please visit www.presspart.com
Media Enquiries
For all media enquiries please contact:
Chad Mayoh
Marketing Manager
Email: chad.mayoh@presspart.com