17th November 2023 By H&T Presspart
H&T Presspart presents new branding at CPhI Worldwide 2023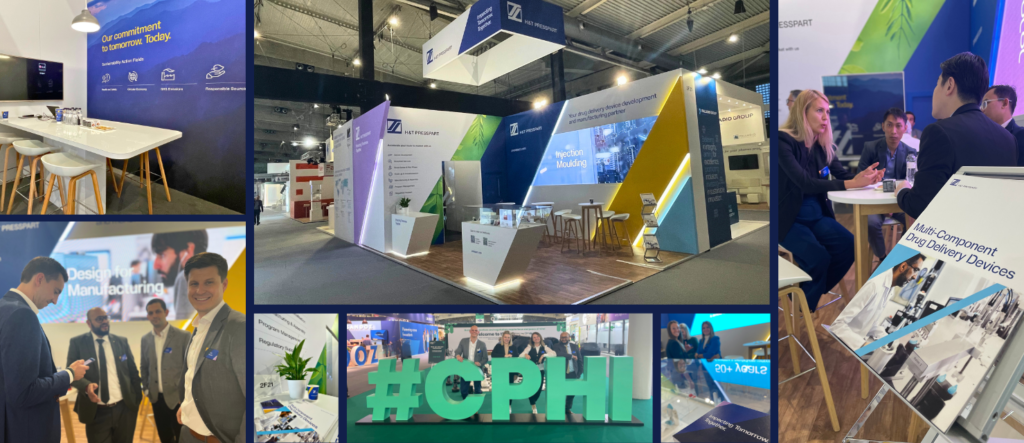 In October H&T Presspart exhibited at CPHI Worldwide in Barcelona, the largest pharmaceutical trade exhibition in the world with over 50,000 visitors and 1800 exhibitors.
For the first time, H&T Presspart took a bespoke stand to the exhibition which incorporated our new branding and strapline which was launched in March.
The showpiece of the stand was a large audio-visual wall which was built into the stand. The screen played a dedicated film that highlighted H&T Presspart's key services and products, as well as our sustainability strategy.
During the show, our dedicated private meeting room on the stand was used to host customers, suppliers, and prospects. The show also allowed the team to see what was new in the industry with competitors, customers, and the wider industry.
Christian Kraetzig commented "We can be very proud of ourselves. It was an excellent event and a great example of the 1TEAM spirit! I believe that with our representation at this year's CPHI, we have made the next step in the evolution of H&T Presspart. Congratulations to everyone who made it such a success."
The show was so successful that we have already booked for CPHI 2024 which will be held in Milan.